Tuber Talk
An eye on the potato wart crisis
February 16, 2022
---
Sponsored by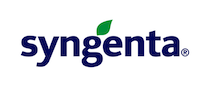 Category
What should have been a banner year for Prince Edward Island potato growers quickly turned into a nightmare when potato wart was detected in two fields in October 2021. Since then, P.E.I. potato producers have faced devastating losses, most recently with hundreds of millions of pounds of potatoes being destroyed in the province due to export restrictions.
In this episode, Tuber Talk host Dylan Sjolie speaks to Ryan Barrett, research agronomy specialist for the Prince Edward Island Potato Board, who provides an update on the ongoing challenges and a glimpse at what's next for Island potato growers.
Editor's note: This episode was recorded in early February, prior to the announcement that the United States has agreed to resume imports of P.E.I. table stock potatoes into the territory of Puerto Rico, which came into effect on Feb. 9, 2022.
Show notes:
Never miss an episode by subscribing on Apple Podcasts, Spotify, Google Podcasts, Stitcher, TuneIn or wherever you listen to podcasts.
The music used in this episode is Vital Signs from Purple Planet Music.
Sponsored by Syngenta.