Tuber Talk
Updates from the University of Guelph's breeding program
January 19, 2022
---
Sponsored by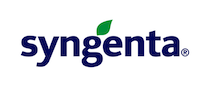 Category
Potatoes in Canada last spoke to Vanessa Currie, a potato breeding technician at the University of Guelph, at the 2021 Canadian Potato Summit, where she shared exciting new varieties being examined. In this episode of Tuber Talk, our guest host Dylan Sjolie catches up with Vanessa to recap the 2021 growing season and hear what's new for the program in 2022.
To receive a copy of the breeding report via email, contact Vanessa at vcurrie@uoguelph.ca, or visit her on Twitter for updates @GuelphPotato. Sign up for the free Canadian Potato Summit to learn more insights from potato industry experts.
Never miss an episode by subscribing on Apple Podcasts, Spotify, Google Podcasts, Stitcher, TuneIn or wherever you listen to podcasts.
The music used in this episode is Vital Signs from Purple Planet Music.
Sponsored by Syngenta.